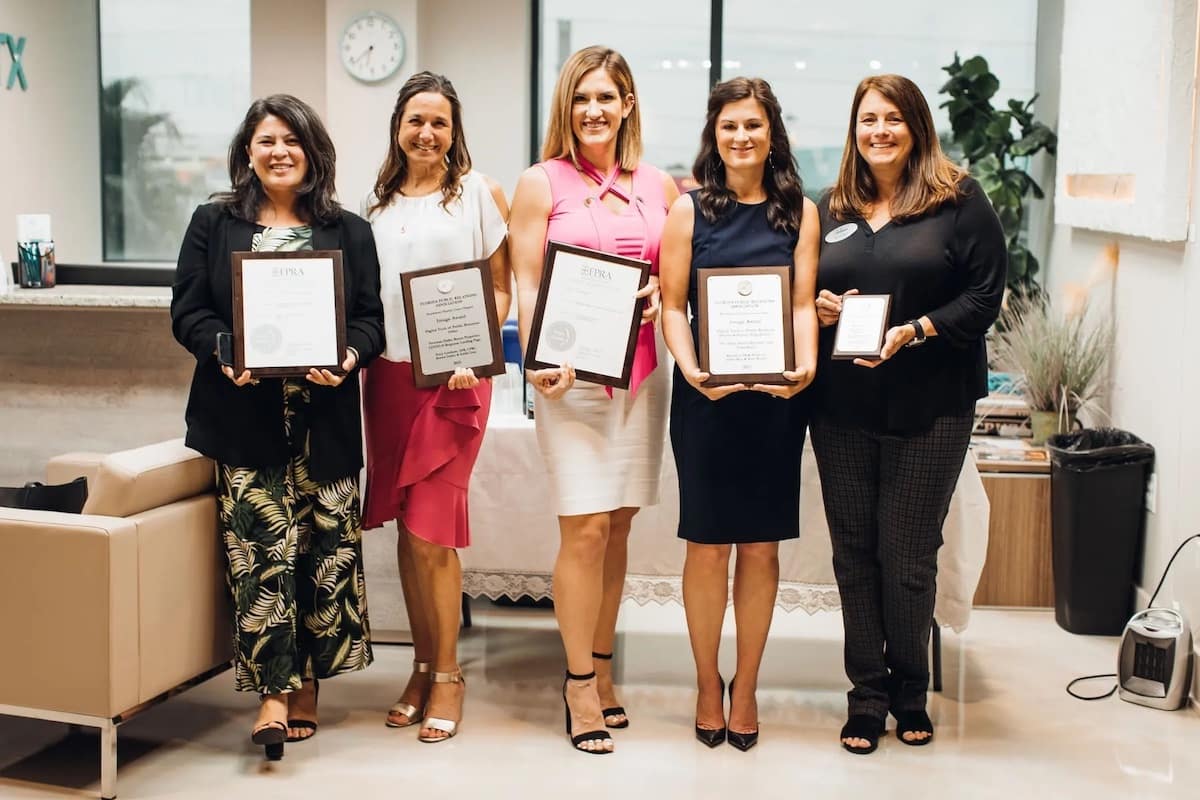 Think FPRA and Join!
We are proud to be a chapter made up of seasoned, diverse and influential public relations professionals from the Fort Walton Beach, Niceville, Destin, Santa Rosa Beach, 30A, and Panama City Beach areas.
FPRA offers various membership options for professionals who devote at least 50% of their time to the practice of public relations or related fields. Other forms of memberships are available for those with a vested interest in related fields, or those who may not be currently employed in public relations, but seeking opportunities. Memberships are on an annual basis and renew each year in October. Professionals can join at any time during the year and can be assessed at a prorated membership fee. For more information, contact our VP of Membership, Lori Smith.
FPRA provides a variety of services, benefits and opportunities to its members. We proudly provide programs dedicated toward improving the professional competence of the individual public relations person and networking opportunities for professionals throughout the Northwest Florida coast.
When you become a member of FPRA, you are a member of both the state and local chapter and receive many benefits as a result of these networks. Membership in FPRA is a sound professional investment. The association offers many programs and services including:
Monthly Meetings – Local chapters meet monthly to hear timely speakers, exchange career experiences and network. Members receive preferred pricing for these events.
Professional Development and Networking – Members receive free or preferred pricing at educational and/or networking opportunities including monthly professional development luncheons, Mingle & Jingle Holiday Mixer, Northwest Florida Communications Summit, and more.
Annual Conference – Annual conference offers members the opportunity to stay in touch with professionals from throughout the nation, stay current on activities and events that have an effect on the profession and to enjoy the fellowship of other professionals.
Continuing Education Opportunities – FPRA sponsors continuing education programs affording members the opportunity to develop their professionalism to the highest degree.
Professional Accreditation and Certification – These programs are designed to offer FPRA members the opportunity to achieve the internationally recognized ranks of Accredited in Public Relations (APR) and Certified Public Relations Counselor (CPRC).
Job Bank – Members receive a login and password to access the FPRA job bank with the most current opportunities available throughout the state.